Gold Medal Sound Music Library
When you hire a dj, you expect your favorite music at your party, event or wedding.
Browse, search and locate the perfect song for your event, party or wedding from Gold Medal Sound's massive database of music online of thousands of artists and titles. Anytime, day or night.  Whether you want to pick a few songs for your prom or search for the perfect song for your dance with dad at your wedding, this will save you time. 
We constantly update the library wit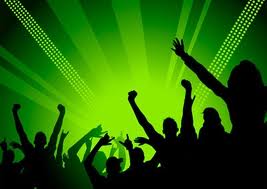 h both new and old songs, so visit often.  If you don't see one you need at your event that is coming up quickly, just visit our contact page and let us know what song you are looking for and let us get to work on finding it for you.
Some like to just look around and search for their class reunion and stroll down memory lane.  You can do it, 24/7/365.
When you are ready hire Gold Medal Sound as your dj, get more information about Gold Medal Sound or check our availablity for your event on the left of visit our contact page and drop us an email, give us a call at 920.209.7890 or find us on Facebook to let us help with your event.
To get started searching, just click the link below.
Save
Save
Stay in Touch
Facebook   Twitter    Google+  Pinterest  Instagram